Yesterday we covered fireworks, one of the staples of a Fourth of July celebration. Today we're going to discuss another staple for many Americans this weekend, booze. Millions of gallons of alcoholic beverages will be consumed this weekend and in celebration of that, Ben Robinson of Thrillist put together a map of our country showing the most famous beer or liquor company from each state. While today is a celebration of our country's independence and unity take a moment to have some pride in the creations of your home state as well.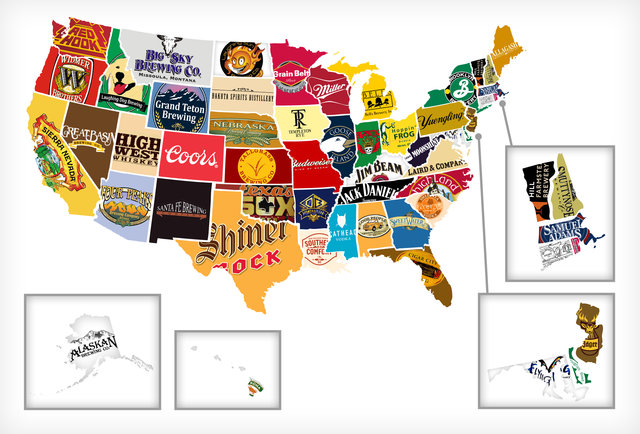 I should also take this opportunity to remind everyone to not to drink and drive this weekend. Fourth of July weekend has consistently been the deadliest weekend of the year when it comes to traffic-related fatalities, many of which are attributed to drunk driving. Also don't shoot off fireworks if you've had too much to drink. Alcohol and explosives mix just about as well as alcohol and driving. Hangovers may not be very fun but they're far better than funerals.
Churchill has short-term corporate housing available Nationwide. Please contact us at 866-255-0593 or National@FurnishedHousing.com for more information.